The Udaan Scholarship
UDAAN started as a social experiment in 2016. Its objective is to "help smart, underprivileged girls get an opportunity to pursue their dreams through higher education and eventual employment by providing them with a sponsorship for their education."
We believe that educating and empowering girls in poverty is the best investment anyone can make to break the cycle of poverty and child marriage and instead, create a path to success for them. Recently, two girls who were at the top of their class were selected for our scholarship. It includes the entire cost of education for junior college through college and provides them with a potential employment opportunity upon completion.
On May 13, 2016, as part of our initiative, we met with two students, Anu and Swathi, and their relatives to announce the scholarship opportunity. In 2017, we selected Vaishnavi from Government Girls High School for the UDAAN Scholarship.
Our Catalyst Program helped girls like Swathi, Anu, Vaishnavi, Haritha, Navya and Rosy to navigate the difficult path to academic success: staying in school, standing against child marriage, and giving each girl a step-by-step plan for achieving her long-term dream. Thus far, we have achieved our objectives by making Swathi and Anu's dreams come true, who are sponsored through UDAAN. They both showed exceptional results in Class 12 (Zilla Parishad Girls High School, Moosapet, Hyderabad). Below are the results of Anu and Swathi:
Anu scored 950 out of 1000 (95.0%)  |  Swathi scored 981 out of 1000 (98.1%)
In the year 2018 we have selected Haritha, Navya and Rosy from Govt Girls High School for the UDAAN Scholarship.
Congratulations to Swathi, Anu, Vaishnavi, Haritha, Navya and Rosy on behalf of the entire team of Udaan for getting the well-deserved scholarship.
Go UDAAN..!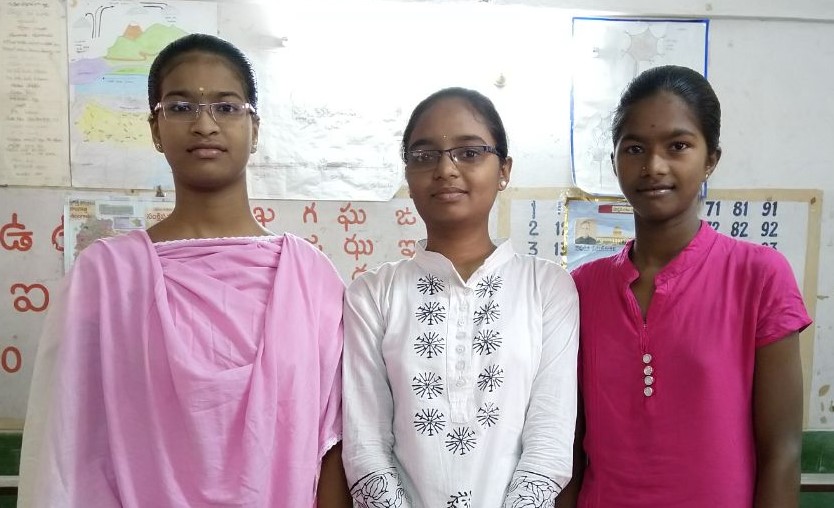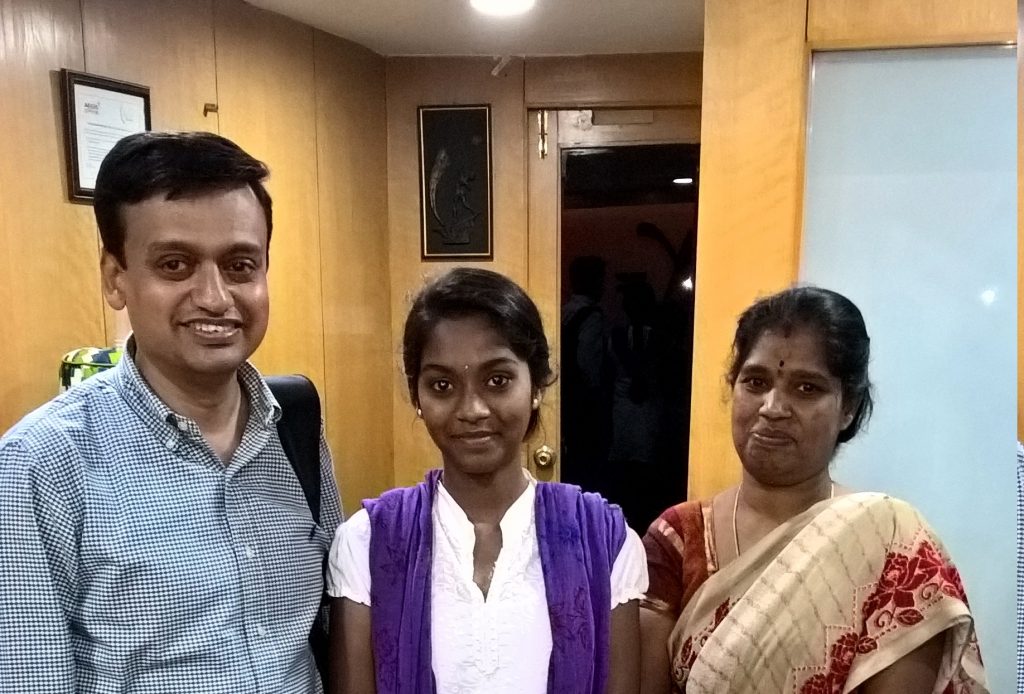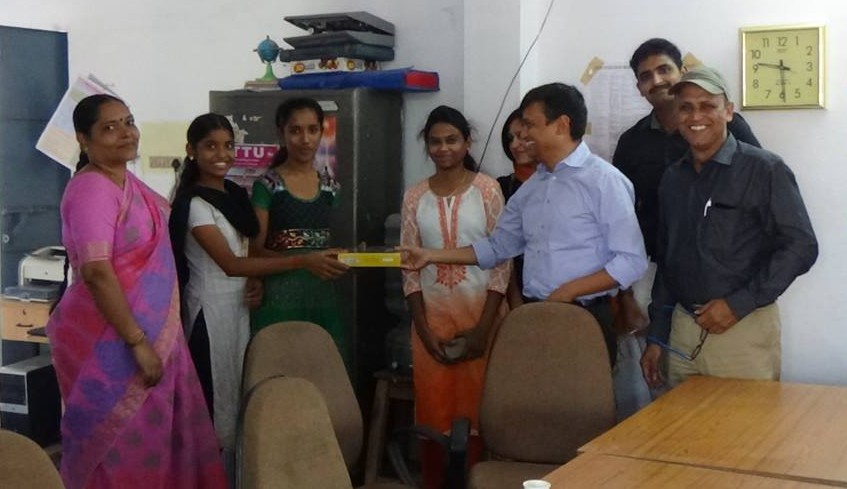 Education and Interactive Sessions in Government Schools
Event at Zilla Parishad Girls High School(Ameerpet)
Installed a new computer and gave basic computer skills training to the students, conducted Quiz clubbed with a session on career choices and inspirational people, Girls Hygiene Session (only for 8th, 9th and 10th class students), Interactive Fun Session.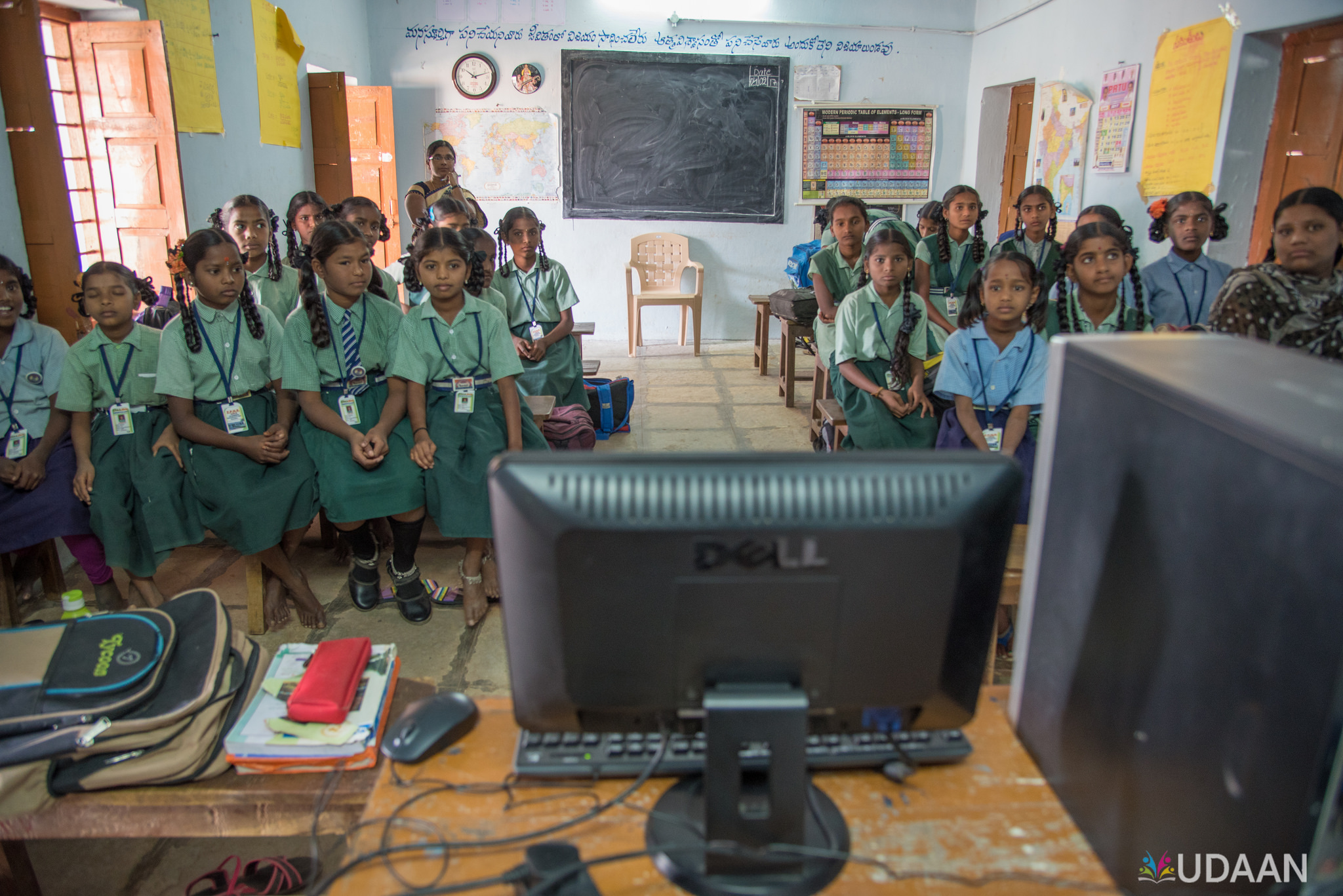 Students attending the basic computer session
Events at Moosapet Girls High School
Competitions
The entire program took place at the Moosapet Girls High School. We were all astonished by the energy levels they had in them. That level of enthusiasm in them was beyond compare. The competitions were tough, but ultimately there can only be one winner. The winners were awarded all types of stationery items that could be useful for them for their study.
Health and Hygiene Survey – Moosapet Girls High School and Chandrakala Goel Govt High School
A survey was conducted in the school where the girls were asked to fill in a questionnaire which was related to education, health, safety, and gender. After looking at the girl's responses, we realized that they have less knowledge about their own health and hygiene. This survey has given a clarity and a sense of direction to us on where our focus should be now.
Udaan, with the vision to create a society and an environment "So That No Young Girl Will Ever Be Afraid to Dream Again."